New. Clinique Sonic System
Purifying Cleansing Brush
Dermatologist-developed. Reveals a healthy glow, purified
pores. Better than hand washing alone. Lightweight, compact
and waterproof. Swiss engineered. For all skin types.
The first Cleansing Brush developed by Clinique
Angled tip targets hard-to-reach areas of the face
Sonic movement offers deep yet extremely gentle cleansing
Designed for comfort and agility
Makes 3-Step routine more effective
2-year warranty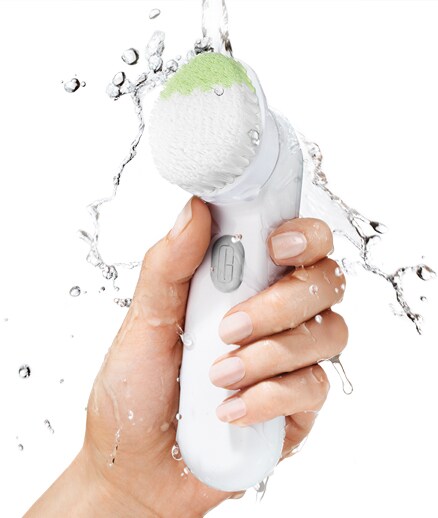 Different by Design
Click below to explore.
Lightweight, sleek and compact
elc-video
See how it's different.
elc-video
See how it improves 3-Step.
elc-video
See how gentle it is.